We are people helping people find and follow Jesus.
Visiting a new church can be overwhelming, but knowing what to expect can help make things better.

We are all imperfect, saved by grace through faith in Jesus Christ. At Lincoln Berean Church, we hope you'll find a group of authentic people who love God and each other. We believe church is about people — people discovering relationships with Jesus and with one another. So we want to know your name and hear your story. Since you're visiting this page, we're guessing you'd like to know a little about us as well. So here goes.
We look forward to pursuing this journey with you.
Our History
Ours has been a journey of faith. See how those who came before us made all this possible.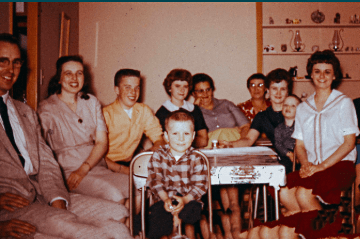 Getting Started
In 1961, a small group of believers meeting for Bible study and prayer "became hungry for more depth, more sincerity, evidence of some fruit, and a vision for a ministry with real purpose." In November of that year, this group of believers stepped out in faith and chartered the Berean Church of Lincoln, Nebraska.
In May 1962, Pastor Curt Lehman accepted the call from this body of believers to become the first pastor of Lincoln Berean Church.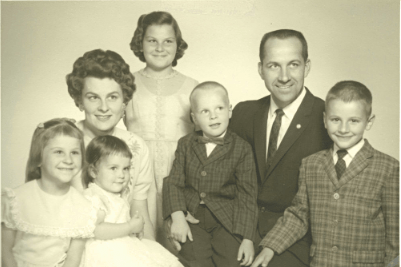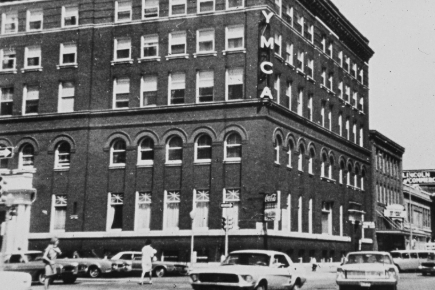 First Official Service
The first official service of Lincoln Berean Church was held on June 3, 1962 in the original YMCA building at 13th and P Streets with 32 people attending.
In December of that year, Pastor Lehman stated that "we have a responsibility to…the people of Lincoln…the surrounding towns and the world…may God give us the courage to stand true and never waver."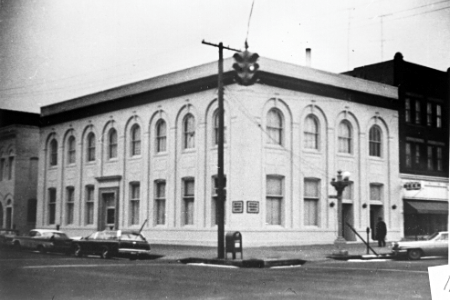 11th & M
In November, 1964 the church moved to a newly remodeled building at 11th & M Streets.
Average attendance: 135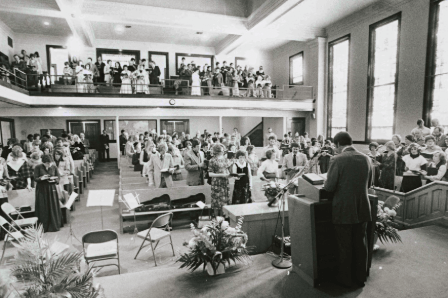 17th & A
In June, 1968 the church moved to 17th and A Streets. Shortly after, the first staff member was hired.
Average attendance: 200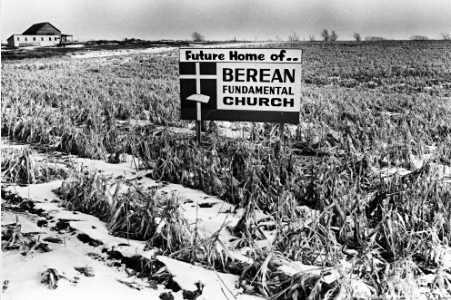 70th & Hwy 2, New Buidling (A-Wing)
In 1978, land was purchased at 70th & Hwy 2 to construct a new facility.
"When it was so obvious we had to do something about moving away from A Street… so many, many said "they will never follow you clear out there… they won't drive out that far."
– Claudine Lehman
"Faith demands change, and change produces insecurity, and insecurity produces fear– but at the same time, God provides faith."
– Curt Lehman
In March 1981, the new church building was complete and ready for services.
Average attendance: 450
Offices and New Sanctuary (B-Wing & C-Wing)
In September 1981, the new 750-seat sanctuary was complete and ready for services.
Average attendance: 1,020
"We have not put an emphasis on attendance figures, but rather have sought to train as many faithful disciples as possible. If that causes numerical growth in this church, praise the Lord!"
– Curt Lehman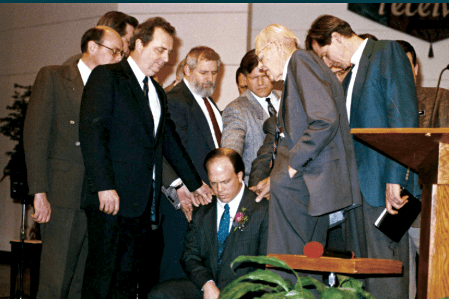 Senior Pastor Transition
In 1994, after 32 years of leading Lincoln Berean Church, Pastor Lehman announced his desire to retire as Senior Pastor.
In January 1995, Bryan Clark became the Senior Pastor.
Bryan grew up in Lincoln, attending Lincoln Berean Church. He was pastor of the Berean Church of Broken Bow, Nebraska for ten years before returning to Lincoln.
In the 1998 Annual Report, Pastor Clark stated: "Our mission is to glorify God by seeking to present every person complete in Christ. This is the fuel that drives the engine at Lincoln Berean. We give our time and talents to serve God by serving people. The church is about people because God is about people."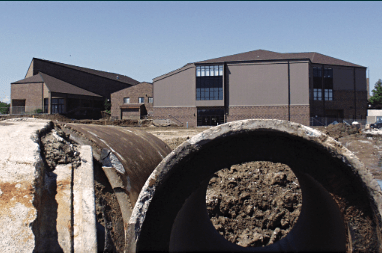 Three-Story Educational and Community Space (D-Wing)
In 2000 we expanded the building again due to growth – for additional classrooms and community space.
Average attendance: 2,100
Where there is no risk There is no faith...
In 2003, we were facing
– Five weekend services
– No space for growth
– Debt: $2.8 million
– Stagnant giving
"One member shared he had worked for years to get a friend to attend church at Berean. Unknown to him, his friend decided to show up on his own one Sunday morning… he was greeted with the news that the auditorium was full, there was no room."
– Bryan Clark, Senior Pastor
We chose to follow God's lead and take big steps of faith to move forward with
1. New Auditorium
2. Youth Complex
3. North Pointe Church Plant (north Lincoln, NE)
4. Southeast Asia Church Plants
5. Leadership College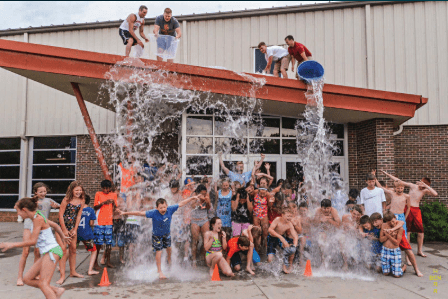 Youth Complex Completed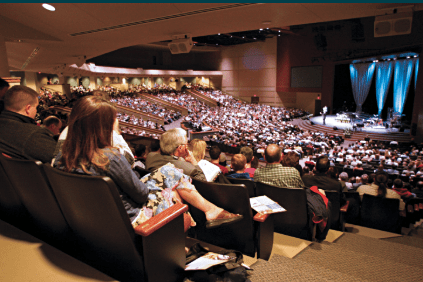 New Auditorium
On Easter Sunday, we moved into the current auditorium with 2,500 seats (with an unfinished balcony for additional growth). This additional space allowed us to go from six weekend services to three services.
Average attendance: 2,780
What We Believe In
The beliefs that unite the people of Lincoln Berean Church are Gospel-centered and rooted firmly in the Bible– we are committed to these time-tested, essential truths.
Bible

We believe the Bible, consisting of both the Old and New Testament Scriptures in their entirety, is the only divinely inspired, inerrant, objectively true and authoritative written Word of God, and the only infallible rule of faith and practice. The divine inspiration of Scripture extends to each word of the original manuscripts, but not to the various copies or translations of Scripture. The Bible should be interpreted literally, grammatically, contextually and historically.

God

We believe in only one God, the Creator, who is infinite, personal, eternally existing in three persons, and who is revealed to us in Scripture as Father, Son and Holy Spirit.

Jesus Christ

We believe that Jesus Christ is God the Son who has neither beginning nor ending. He was conceived in the flesh by the Holy Spirit, born of the Virgin Mary and is fully God and fully man. Jesus died for our sins, was buried and arose bodily on the third day. He ascended into heaven and is now seated at the right hand of God the Father as our only mediator, high priest and advocate.

Holy Spirit

We believe the Holy Spirit is God, the third person of the Trinity. He is a person, not a force. The Holy Spirit's ministries include convicting all people of sin; calling, regenerating, indwelling and baptizing believers into the Body of Christ; setting them apart to a holy life; and teaching, keeping and empowering them day by day. The Holy Spirit calls and empowers all believers to be part of something that will last forever. We believe evidence of the presence and filling of the Holy Spirit should be the fruit of the Spirit rather than an expectation of a miraculous sign.

Human Race

We believe that both man and woman were created in the image of God to enjoy a personal relationship with Him. As a result of deliberate disobedience, they fell from their sinless state and they, and all their descendants, became sinners. Consequently, they cannot save themselves and, apart from the grace of God in Jesus Christ, they are condemned to a place of eternal torment.

Salvation

We believe we are saved solely by the grace of God through faith in Christ alone. This salvation was purchased by the substitutionary death and shed blood of Jesus Christ for the sins of every person and is offered to everyone as a free gift. The person who has trusted in the Lord Jesus Christ as Savior is eternally secure and can enjoy the assurance of salvation. We believe that, at death, believers enter eternal glory and that unbelievers enter eternal torment consistent with the willful choices each made in life.

Sanctification

We believe that every believer has been sanctified, set apart with a perfect standing before God. As believers yield themselves to the Holy Spirit, they will experience spiritual growth in holiness, but they will not experience perfection in conduct. Future rewards are determined primarily by what motivates Christian behavior more than the behavior itself. Those whose behavior is an outflow of finding their identity in Christ will be rewarded. Those whose behavior is an attempt to merit favor with God will not be rewarded.

Church

We believe that Christ is the Head of the Church, which is His Body. All who have trusted in Him as Savior are members of this Body. Christians should commit themselves to worship, instruction, fellowship, stewardship and service in a local church. The church is responsible to represent Jesus Christ in the world through godly living and evangelism. All believers are commanded to participate in two church ordinances: believers' baptism by immersion and the Lord's Supper.

Satan

We believe that Satan was created an angelic being. He became the author of sin, our adversary and accuser, and the great deceiver of the nations. He will finally be overcome by the Lord Jesus Christ and suffer eternal punishment in the lake of fire.

Future Events

We believe, on a day known only by God the Father, Jesus will return for His Church. This will be followed by the final judgment of the wicked in the lake of fire and eternal life for God's children in a new heaven and a new earth.
About Lincoln Berean Church
Lincoln Berean Church is a healthy and growing church through whom God is reaching and transforming thousands of lives. With a weekly attendance of approximately 4,500, LBC seeks to help each person grow toward completion in Christ through worship, expository Biblical instruction, service, community, generosity, and outreach into our city and world. "Berean" comes from Acts 17 and underscores our strong commitment to a solid Biblical foundation and to continual effective Biblical teaching.
Already working at Lincoln Berean Church?
Let's recruit together and find your next colleague.